ARTIFICIAL TURF FOR Events
ARTIFICIAL TURF FOR Events
If you are looking to make a big splash at your next event with specialty carpet, you should consider choosing a synthetic turf carpet. With products ranging from event carpet, logo rugs, carpet accessories, and artificial turf, you can easily create a one-of-a-kind experience for your guests. In fact, shows, as dignified as the Oscars, movie premiers, private parties, and annual charity galas, have all chosen artificial turf as their carpet of choice.
With temporary special event carpet for parties or tents, you can quickly transform your venue into one appropriate for any event. As it installs easily and quickly while still offering a wide number of pile and color options, artificial turf is perfect for red carpet arrivals, corporate tradeshows and events, and even weddings. You can easily recreate a themed space for brand activation, cover the subfloor of outdoor tents, and even transform a ballroom into a garden-themed retreat. The options are virtually endless.
Likewise, special event turf is also available in a number of styles and piles to match your budget while still providing the opportunity to customize. If you are hosting an event that would benefit from the ambiance of being outdoors, you could easily install artificial turf to provide this look and feel. As our turfs are thicker and more-economical than other alternatives, they offer a balance between quality and cost. As they are reliable and will not degrade from high foot-traffic, you can rest assured that our turfs will radically transform your space and surprise your guests.
With a luxurious look and feel, our turf is plush, rich, and the quality is clear to the eye. Whether you are hosting a corporate gala or a meet-and-greet, you should consider installing artificial turf to enhance the feelings of luxury.
Natural Appearance
UV Resistant
Extremely Durable
No Weed, No Moss Growth
No use of Fertilizers or Pesticides
Green Year Round
Feels Like Real Grass
Withstands Extreme Weather Conditions
Suitable for Pets
Easy Installation
Minimal Maintenance
No Bare Ground beneath Garden Furniture or Trampoline
Mosquitos and other Insects do not inhabit Artificial Turf
No Mowing
No Watering
Easy To Clean
Environmentally Friendly
Allergy free
"The grass may look greener on the other side, but when you get there you will find it's artificial turf"
Additional COMMERCIAL TURF INSTALLATIONS INCLUDE
Showrooms

Sales Points

Retail Stores

Company Entrances

Parking Lots

Roundabouts

Day Cares

Schools

City Parks

Children's Playgrounds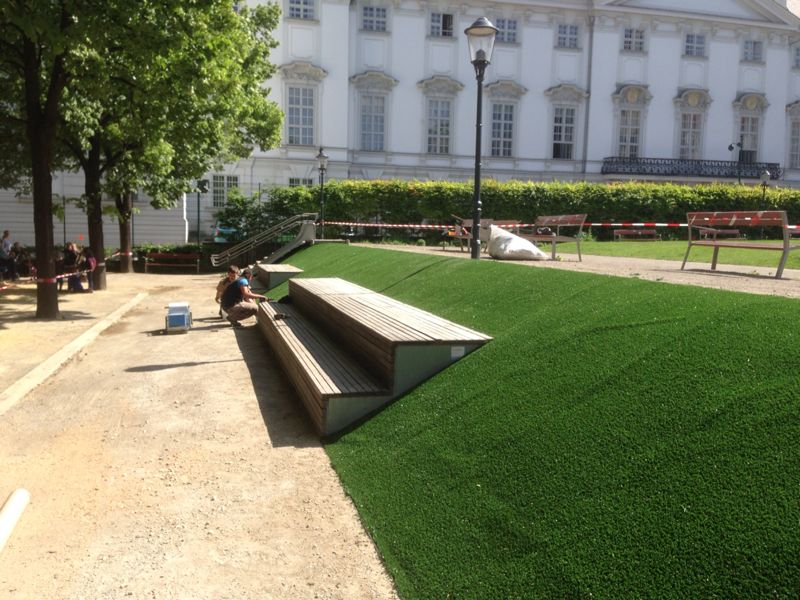 Contact Best Miami Turf Installation Experts
BEST MIAMI TURF | MCUP USA LLC