ARTIFICIAL TURF FOR OFFICE BUILDINGS
ARTIFICIAL TURF FOR OFFICE BUILDINGS
Nobody likes working in a sea of dull, grey office buildings that look exactly the same. However, artificial turf for office buildings can easily enhance the comfort, design, and sense of well-being as well as adds class to any building. Especially on office buildings, this can be extremely beneficial. Often, a natural grass lawn is not possible, but artificial turf can easily be installed and will require small amounts of maintenance.
Whether you want to install it in between buildings, at the side of parking lots, or even in front of your main entrance, artificial grass for office buildings is a practical design element. As it will conserve water and is eco-friendly, artificial grass is one of the best ways to transform your office space while cutting the maintenance cost.
Synthetic grass will always improve the aesthetic of your office building, molding it into an outdoor escape. Plus, the building will boast a clean-cut look, and it will stay green every season of the year. This may even be more conducive to increasing the productivity of your staff.
By switching to artificial turf, you can also cut the maintenance cost. Without needing to worry about mowing, trimming, watering, or applying fertilizers, you can save money and pour it back into your business. Most of the time, you will only need a air-blower to perform any maintenance.
This also works for commercial rooftops as you can add lush, green grass into a grey, bland world, setting your business's building apart from the rest. Often, we have found that our artificial turf will compliment your building's design, and with the addition of planter boxes, you can further heighten the sensation of returning back into nature.
By choosing artificial grass, you will get a complete landscape that will immediately transform and enhance your business. You can keep your business looking pristine by installing artificial turf across the building.
Natural Appearance
UV Resistant
Extremely Durable
No Weed, No Moss Growth
No use of Fertilizers or Pesticides
Green Year Round
Feels Like Real Grass
Withstands Extreme Weather Conditions
Suitable for Pets
Easy Installation
Minimal Maintenance
No Bare Ground beneath Garden Furniture or Trampoline
Mosquitos and other Insects do not inhabit Artificial Turf
No Mowing
No Watering
Easy To Clean
Environmentally Friendly
Allergy free
"The grass may look greener on the other side, but when you get there you will find it's artificial turf"
Additional COMMERCIAL TURF INSTALLATIONS INCLUDE
Events

Showrooms

Sales Points

Retail Stores

Company Entrances

Parking Lots

Roundabouts

Day Cares

Schools

City Parks

Children's Playgrounds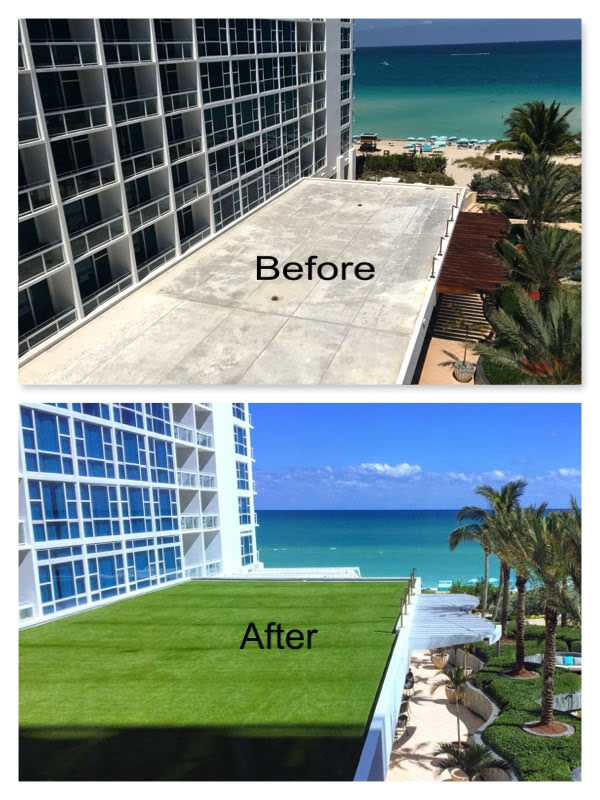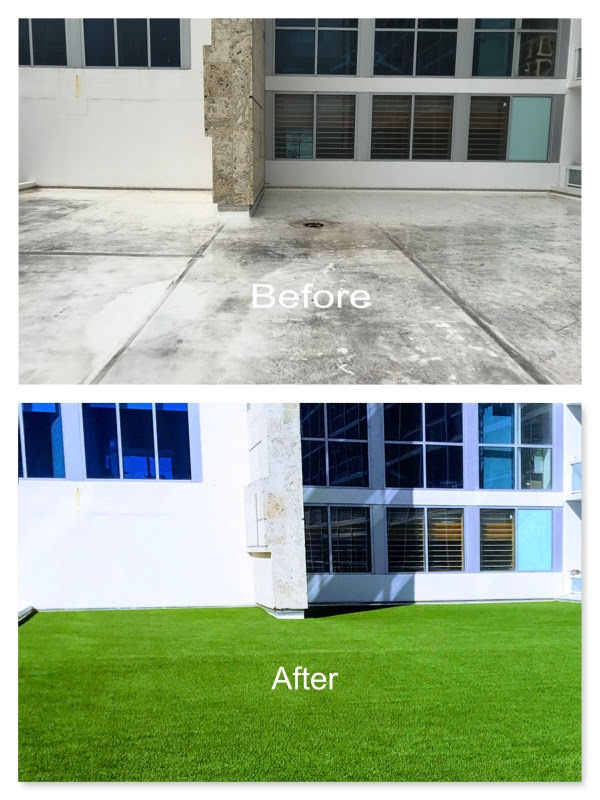 Contact Best Miami Turf Installation Experts
BEST MIAMI TURF | MCUP USA LLC